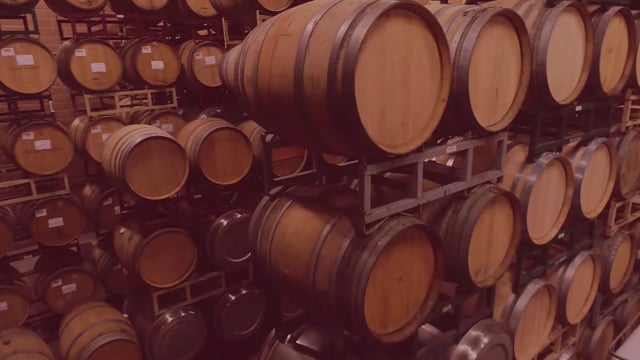 Cheers to Fall!
Join the 1869 Club!
Countdown to Fall Release!
We are excited to showcase the Fall 2022 Release! Don't miss out joining the 1869 Club and finding the club level that best fits your budget and lifestyle which supports our great fraternity!
00
00
00
00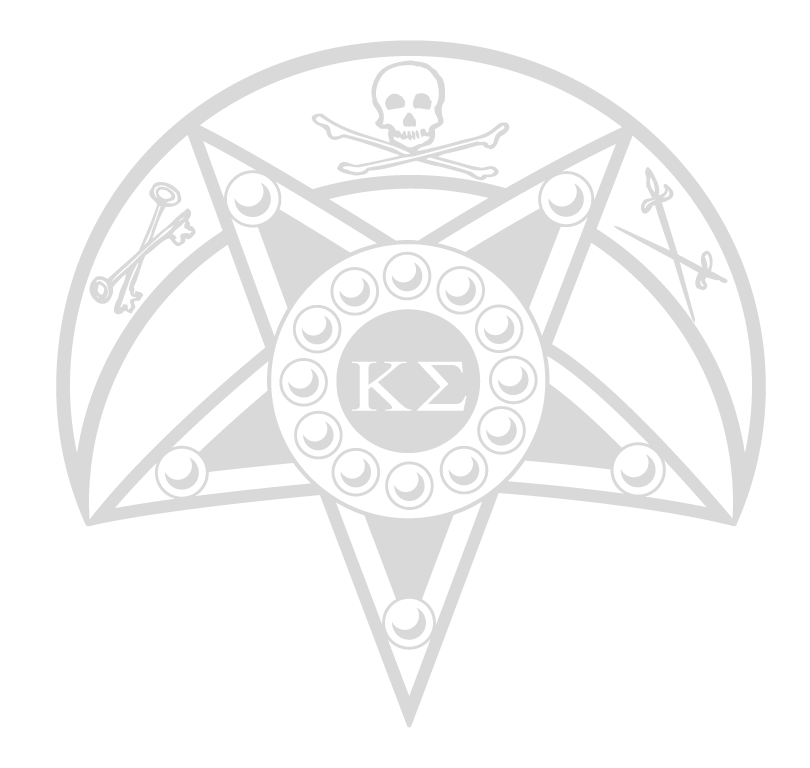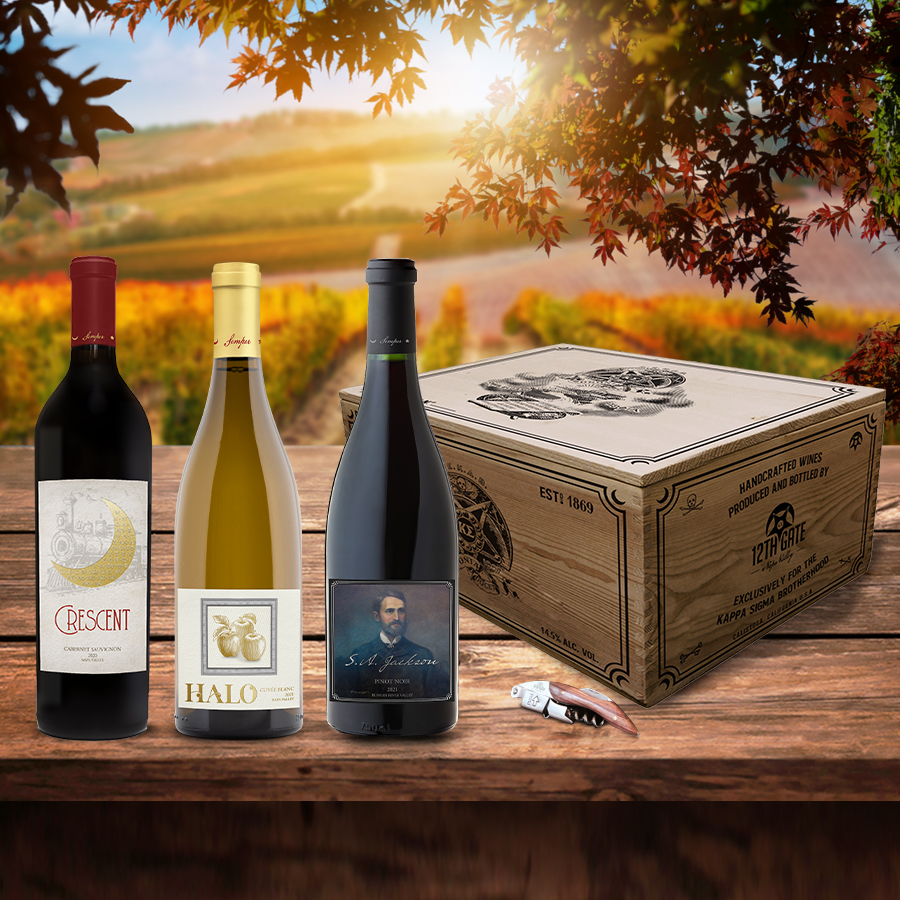 Membership Financially Supports Kappa Sigma
Since 1869, the bonds of our brotherhood have only grown stronger. Our alumni have the unique opportunity to help offset expenses of our undergraduate chapters and members by becoming a member of the 1869 Club. Brothers that join this club will receive two shipments of 3 or 6 bottles a year of handcrafted Napa Valley wines made exclusively for the members of Kappa Sigma.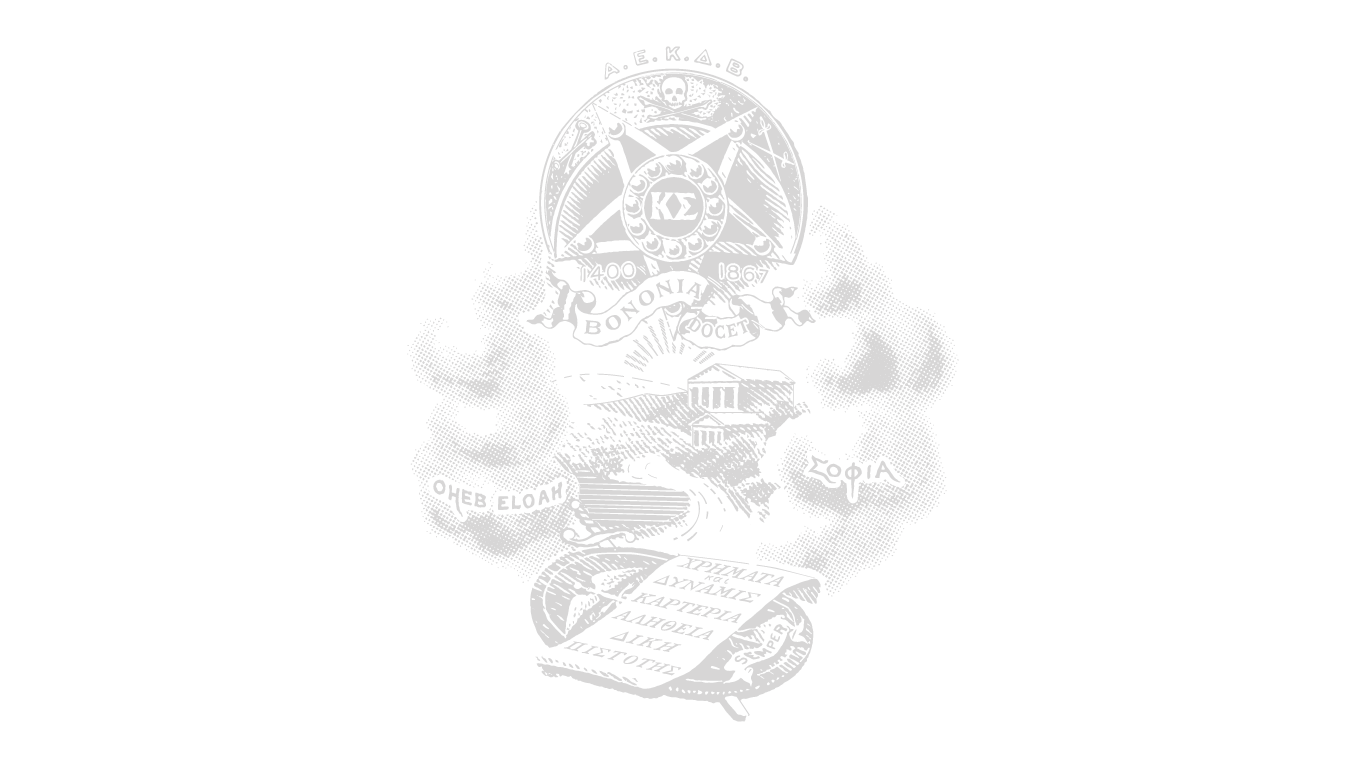 Fall 2022
Wines
Introducing the Fall 2022 varietals and labels!

Crescent
2020 Cabernet Sauvignon – Napa Valley

Stephen Alonzo Jackson was a merchant by trade and traveled extensively throughout the United States. In the early days of Kappa Sigma, each trip would also further the expansion of the Fraternity. Between 1873 and 1892, Brother Jackson established 45 new Kappa Sigma Fraternity Chapters beginning with the Mu Chapter at Washington and Lee University in Lexington, Virginia to the Alpha-Kappa Chapter at Cornell University in Ithaca, New York. This explosion of new chapters occurred along the third longest train route in the United States known as the Crescent, which Brother Jackson used frequently. Established in 1847 by the Richmond and Danville Railroad, the Crescent eventually connected New York City to New Orleans, Louisiana and provided a vital trade route for the eastern United States.

We introduce you to our flagship Napa Valley Cabernet Sauvignon, Crescent. This is a premium and classic representation of the appellation's preeminent varietal. Notes of black cherry, blackberry and plum are complemented by hints of toasted oak, dried currant and baking spice. Fine-grained tannins and ample brightness on the palate give way to a polished mouthfeel and exceptionally long finish.
$95 / Bottle

S. A. Jackson
2021 Pinot Noir – Russian River Valley

No Brother is more celebrated or has had a greater impact in Kappa Sigma's history than Stephen Alonzo Jackson, affectionately known as the Golden-Hearted Virginian. Born on September 22, 1852 in Abingdon, Virginia, "Lon" Jackson as he was known was described "Gentle as a woman, firm as a rock – a perfect bundle of nervous energy. His love of the Fraternity knew no bounds, and his enthusiasm was so contagious that it influenced everybody who came within his reach." At the Baltimore convention of 1876 he was elected Worthy Grand Master, the first to hold that office. He married Mary Ernest later that year and would go on to father two future Kappa Sigma Brothers: J. Ernest Jackson (Mu Chapter) and Minter Jackson (Lambda Chapter). Stephen Alonzo Jackson died before his 40th birthday on March 4, 1892. At the 1894 Richmond Grand Conclave, March 4th was officially pronounced and is still celebrated within Kappa Sigma as Stephen Alonzo Jackson Day.

We introduce you to S.A. Jackson. This premium Pinot Noir is from the Russian River Valley AVA of Sonoma County. This beautiful wine is influenced mostly by the fog of the AVA and is very aromatic, with a velvet mouthfeel, and has a fruit character that is ripe and intense.
$65 / Bottle

Halo
2021 Cuvée Blanc – Napa Valley

As the first Worthy Grand Master of Kappa Sigma Fraternity, Stephen Alonzo Jackson described his vision for a revised ritual in his famous "Apples of Gold" speech at the Grand Conclave in Richmond, Virginia in 1878. The "halo" Jackson described was a beautifully expanded and symbolic Ritual which he introduced in 1880 at the Grand Conclave in Abingdon, Virginia. Drawing on his knowledge of Masonic ritual forms and ceremonies, he incorporated the history shared through the experiences of Brother Arnold and the European teachings of Brother Hollingsworth to build a unique ceremony that binds all members of Kappa Sigma Fraternity. One that requires a belief in certain values including that man is responsible to a higher authority.

We introduce you to our elegant Halo Cuvée Blanc. This is an alluring and complex white wine blend, with a sensuous offering of tropical fruits, white flowers and subtle spice. The nose is like a bouquet of flowers and jumps from the glass with ripe lemon, white peach and orange blossom followed by notes of toast and white pepper. On the tongue, lemon bursts forward with pineapple and other tropical fruit, with undertones of vanilla. The finish is bright and zingy and mellows with vanilla and subtle spices in its length.
$44 / Bottle
Club Format and Cost
In order to receive discounted shipments and additional lifestyle benefits, you must be a member of 1869 Club. A $50 one-time, non-refundable deposit will be processed to secure your 1st shipment only. This deposit will be deducted from your 1st club shipment cost. Wines are released in two 3-Bottle or 6-bottle shipments each year based on the club level you select. The cost will range based on your selections. The cost of a bottle ranges from $35 to $75 + tax & shipping.
Each club shipment for 3-bottle members will arrive in a cardboard shipper that can be upgraded to a fire-branded Kappa Sigma wooden crate for a discounted price of $25 ($50 Value). All club shipments for 6-bottle members will arrive in a wooden crate at no additional cost ($99 Value). Except for your one-time, non-refundable $50 deposit, your card will not be charged until the Release date. Again, the $50 deposit will be deducted from your 1st shipment cost.
Each club shipment can also include a special welcome package and gift at no additional cost ($30 Value). Depending on the club level you choose, you can customize your wine selections! New, library and special edition wines will be offered. There is no long-term commitment, and you may cancel at any time.
Please review 1869 Club member levels and benefits on comparison matrix presented on the Club page. Enjoy your wine and remember, when you share a glass, gift a bottle or visit the Fairwinds tasting room in Napa Valley together, you are supporting Kappa Sigma.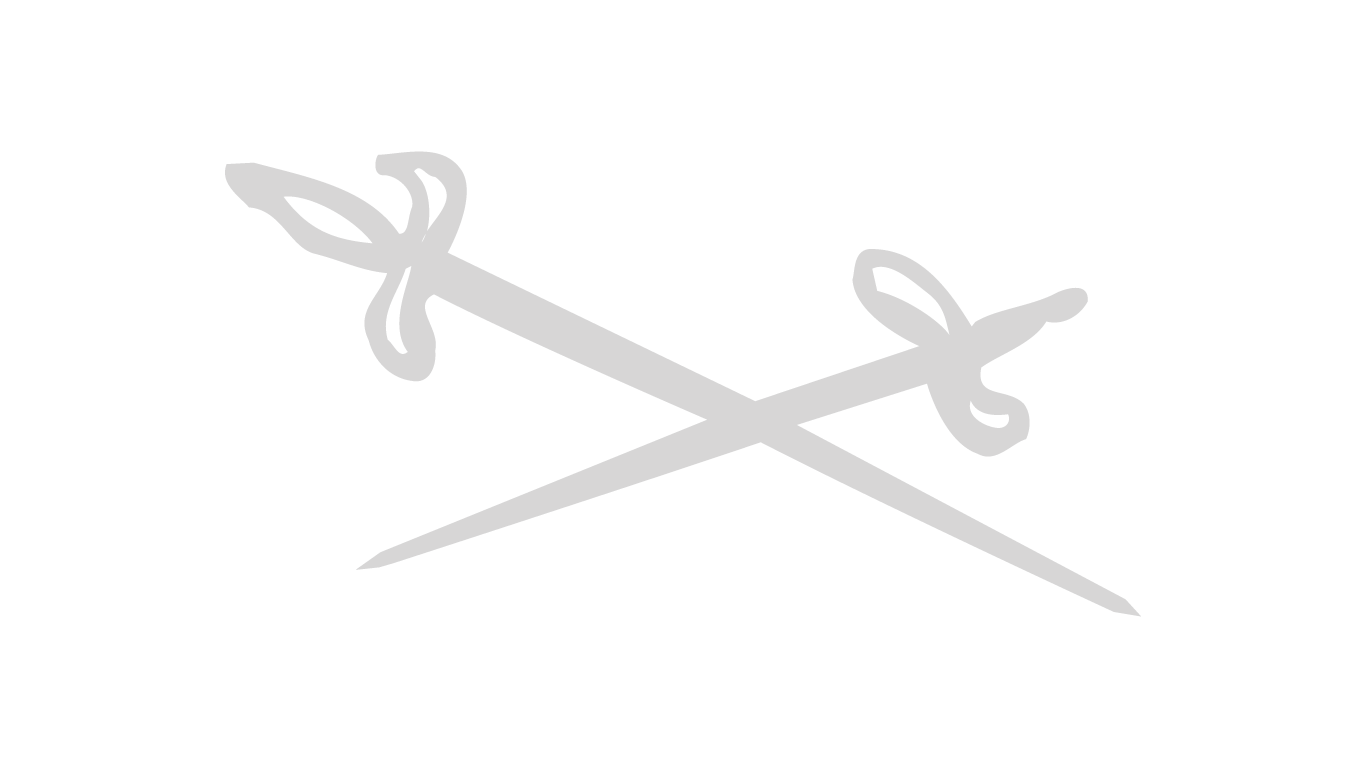 When you join the 1869 Club, proceeds are supporting Kappa Sigma and our undergraduate brothers!
With every shipment, members of the 1869 Club provide support to Kappa Sigma Fraternity's programs and initiatives:  Champion Quest (Recruitment), Brothers in Action (Membership for Life) and A Greater Cause (Volunteerism).  Your involvement will help develop our future leaders and build upon the continuing success of Kappa Sigma Fraternity, A Brotherhood Like No Other.
Apply to join the 1869 Club and support Kappa Sigma while enjoying world-class wines from Napa Valley.
Hear About
12th Gate
A fine wine collection to compliment a great Fraternity. Well aged and timeless.
Mitchell B. Wilson – Executive Director
Kappa Sigma Fraternity
We all have such fond memories of fellowship in Kappa Sigma. What a great way to make more of those memories. Cheers to a Brotherhood like no other!
Justin A. Hansen – Past Worthy Grand Master
Kappa Sigma Fraternity
"I am honored to make these wines for the Kappa Sigma brotherhood and cannot wait to share them with you."
Brandon R. Chaney – Proprietor & CEO
Fairwinds Estate Winery & 12th Gate Napa Valley
Experience the benefits and lifestyle!
Membership financially supports Kappa Sigma.
Club membership options to best fit your budget and lifestyle.
Two shipments of 3 or 6 bottles per year (minimum to retain club level seniority).
Wine received in a keepsake vintage Kappa Sigma fire-branded wooden crate.
Exclusive access to limited releases and library wines.
Discounted access to online store to replenish your cellar and gift wines to friends & family.
Free wine tasting experiences at Fairwinds in Napa Valley.
Special access to Kappa Sigma only events and functions.
Your name honored on the 1869 Club Member Plaque at the winery.
Fairwinds Estate wines are offered at 10% off.