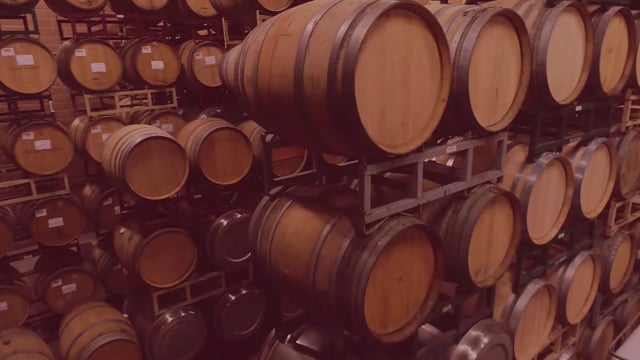 Fall Releases and Member Store!
We are excited to announce the fall releases very soon! Also, the 1869 Club Private Member Store will be open this weekend!
Countdown to Fall Shipment …
12th Gate Napa Valley's Fall 2021 shipment will be released in October. Stay tuned for these exciting new labels!
00
00
00
00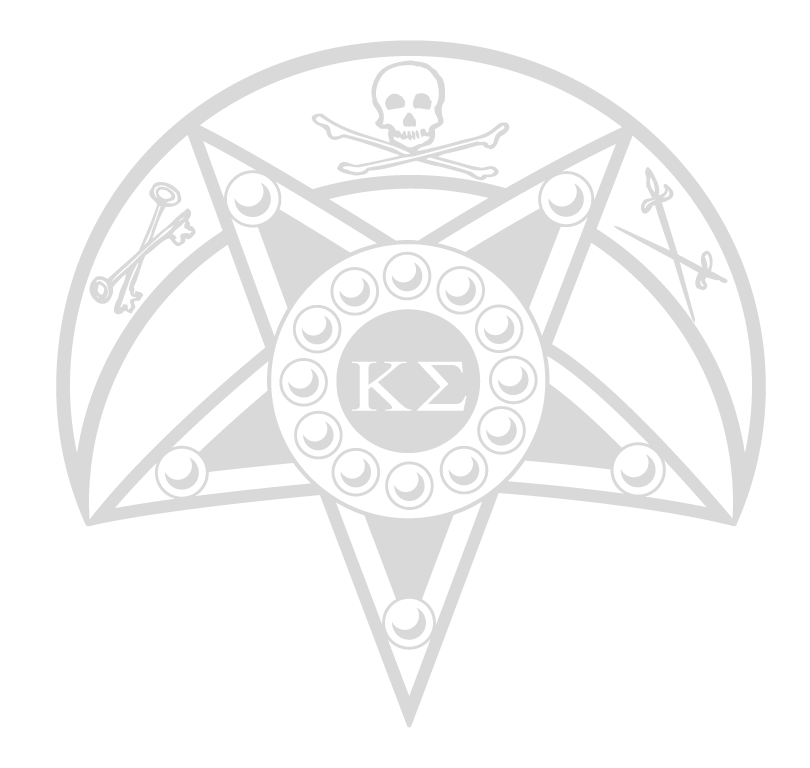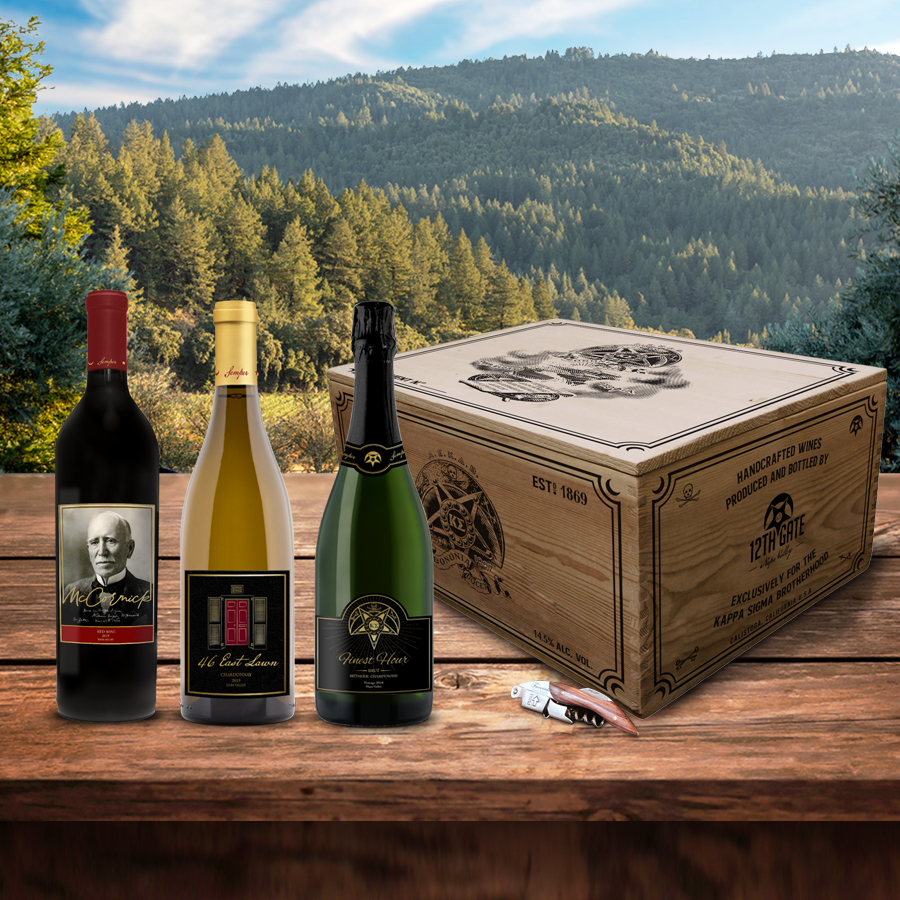 Membership Financially Supports Kappa Sigma
Brothers that join the 1869 Club will be directly supporting Kappa Sigma Fraternity and helping offset expenses of our undergraduate chapters and members.  Those that join the 1869 Club will receive two shipments per year (six bottles each) of handcrafted Napa Valley wines made exclusively for the Brotherhood. 
There is no long term commitment. 
For additional questions, check out our FAQ page or contact us.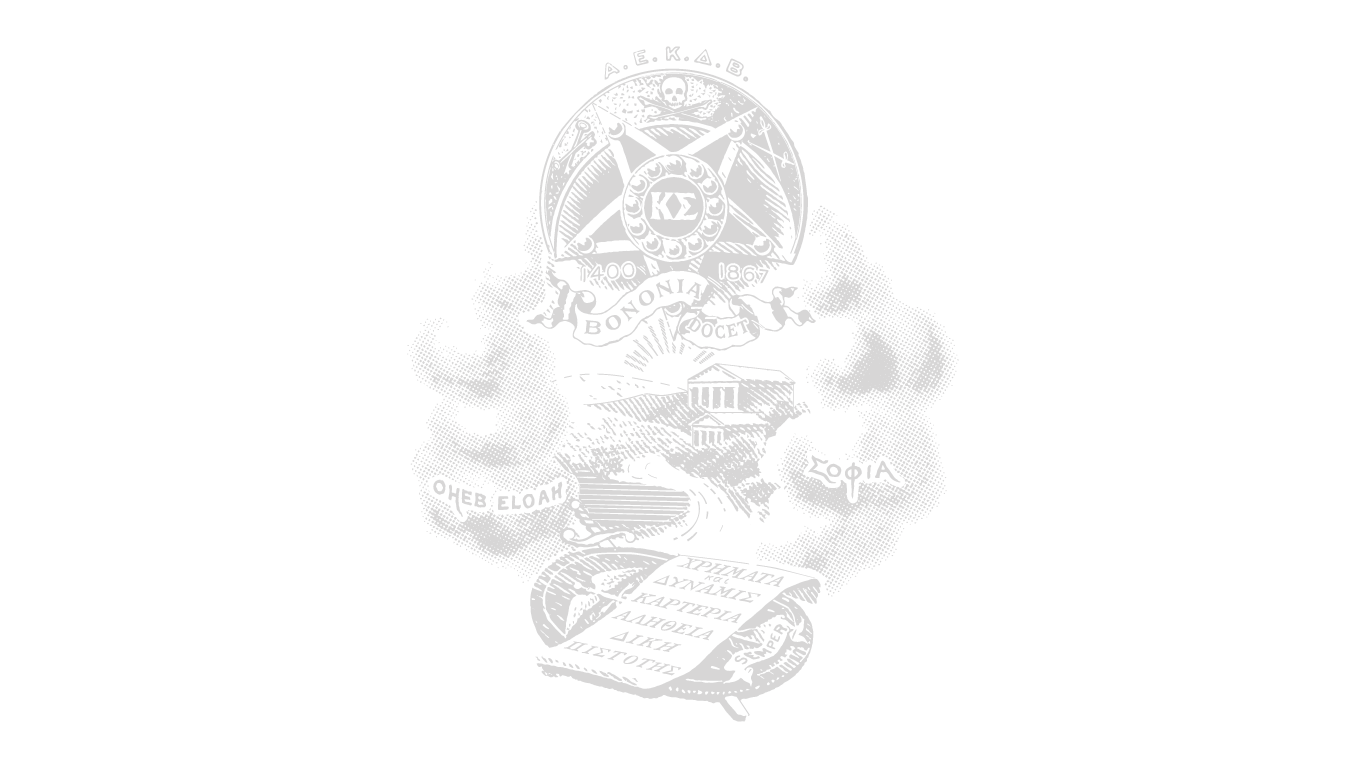 Inaugural
Wines
The new varietals and labels for the Fall 2021 Shipment will be unveiled here in the coming weeks!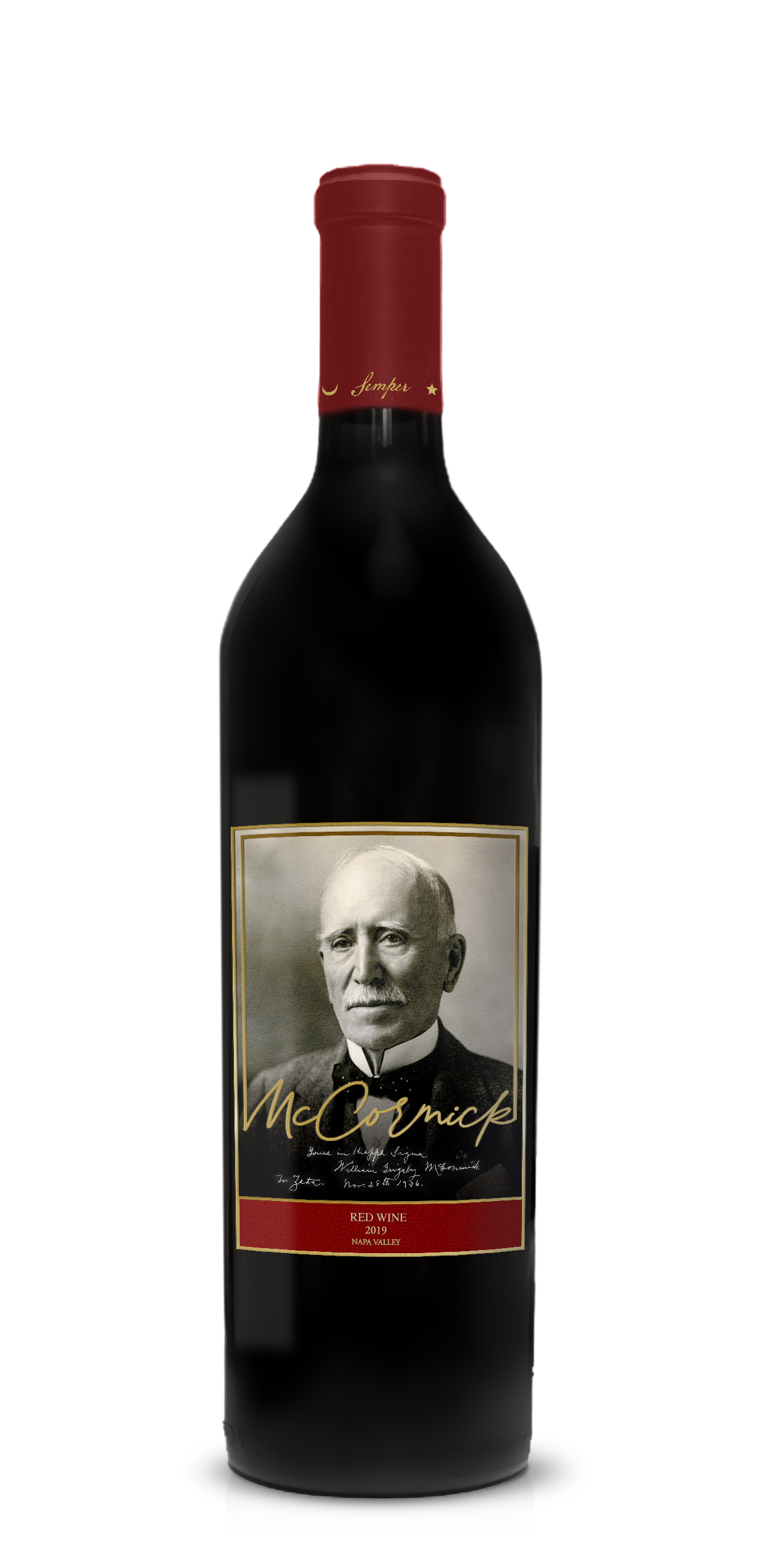 McCormick
2018 Red Wine – Napa Valley

It is our pleasure to introduce to you, McCormick. The first of the Founders' Series wines is named for "The Most Worthy Grand Master", Brother William Grigsby McCormick. Principal of the Five Friends and Brothers that kept the Fraternity alive during its infancy, Brother McCormick is celebrated by all Kappa Sigmas for his dedication and commitment to the Fraternity throughout his long life.

This proprietary red blend – from our award-winning winemaker Todd Heth – exhibits dark blackberry, bing cherry and plum notes perfectly into layers of coffee and tobacco. The finish is dry with long lasting berry fruit. Silky but firm tannins, this wine is enjoyable now but has the ability to age well in the cellar.
$75 / Bottle

46 East Lawn
2019 Chardonnay – Napa Valley

We introduce to you, 46 East Lawn. Named after Brother McCormick's room, 46 East Lawn was the central meeting place at the University of Virginia for the Five Friends and Brothers when they founded Kappa Sigma Fraternity on December 10, 1869.

From the chalky soil of the Carneros region in southern Napa Valley, this gem exhibits lush green apple and bright grapefruit notes while dancing across your palate. This stunning wine is light and friendly with very subtle vanilla and pear blossom hints on the nose. Balanced fruit with tarte acidity makes this wine a classic example of Premium Napa Chardonnay.
$45 / Bottle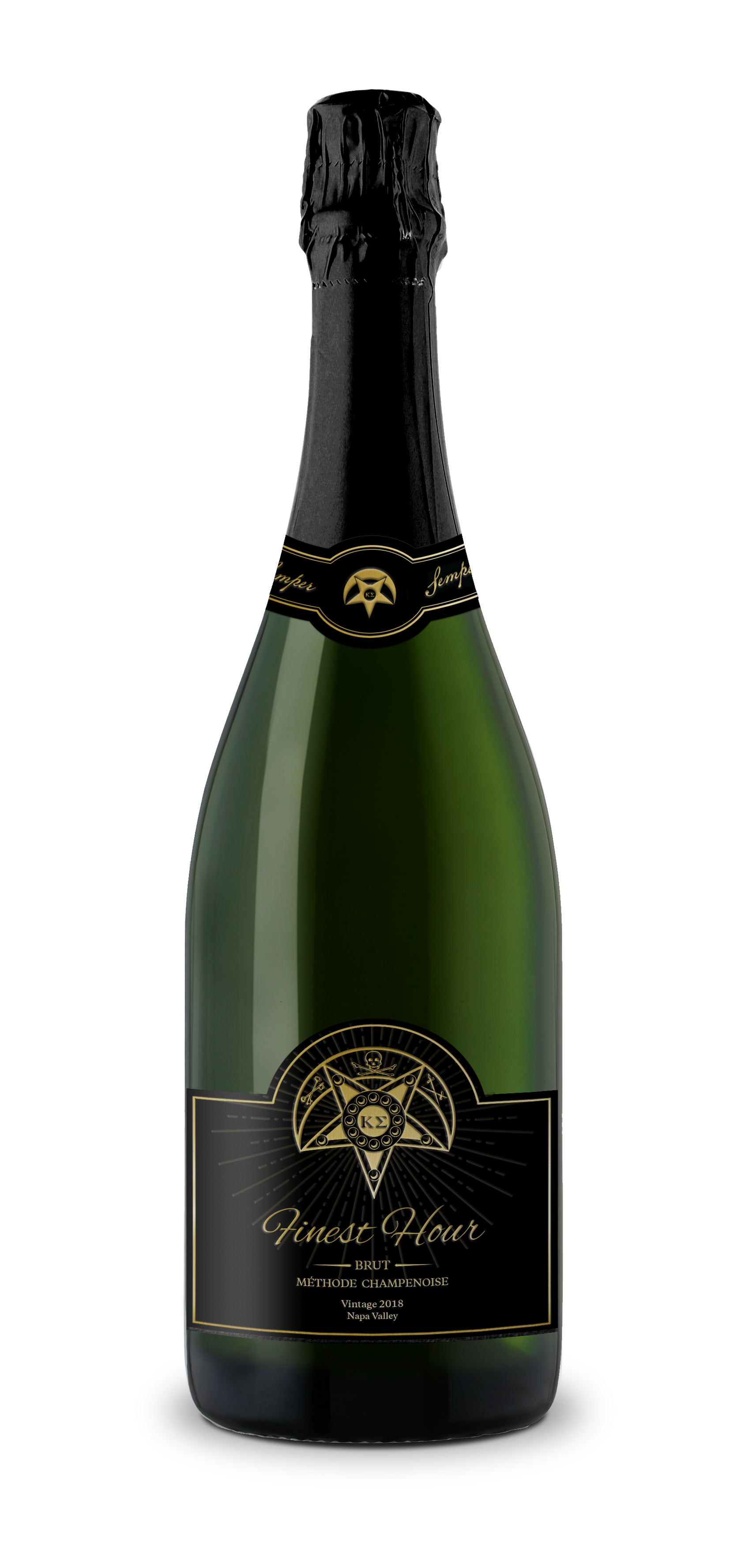 Finest Hour
2018 Napa Valley Brut Sparkling – Méthode Champenoise

We introduce to you, Finest Hour. The final event of every Grand Conclave is considered the "Finest Hour", the banquet where members from around the world come together and celebrate our successes and Brotherhood of Kappa Sigma. Every member that has attended can retell stories of the camaraderie and fellowship of these events where good food and drink is had by all.

This premium sparkling wine – meticulously and artfully made in the traditional champagne method – rivals anything found from the best Champagne houses in Épernay and Reims. Blended superbly from Chardonnay and Pinot Noir, this magnificent Napa Valley Brut exhibits rich fruit aromatics of strawberry and delicate white cherry that follows through to a creamy mid-palate accompanied with highlights of lime and wet minerality and a lingering vibrant finish.
$65 / Bottle
Club Format and Cost
In order to receive shipments and be eligible to purchase additional bottles, you must be a member of the 1869 Club. A $50 one-time, non-refundable deposit will be processed to secure your October 2021 allocation. This deposit will be deducted from your April 2021 club shipment cost. Wines are released in two 6-bottle shipments each year (March and October).
Wines are allocated based on the date each member joined the 1869 Club. The cost range for each 6-bottle shipment is $290 to $450 plus tax and shipping – depending on your selections. Each shipment arrives in a vintage Kappa Sigma wooden crate. Except for your one-time, non-refundable $50 deposit, your card will not be charged until a week before each shipment.
You can customize your wines! New, library and special edition wines will be offered for your selection. There is no long-term commitment, and you may cancel at any time.
Enjoy your wine and remember, when you share a glass, gift a bottle or visit the Fairwinds tasting room in Napa Valley together, you are supporting Kappa Sigma!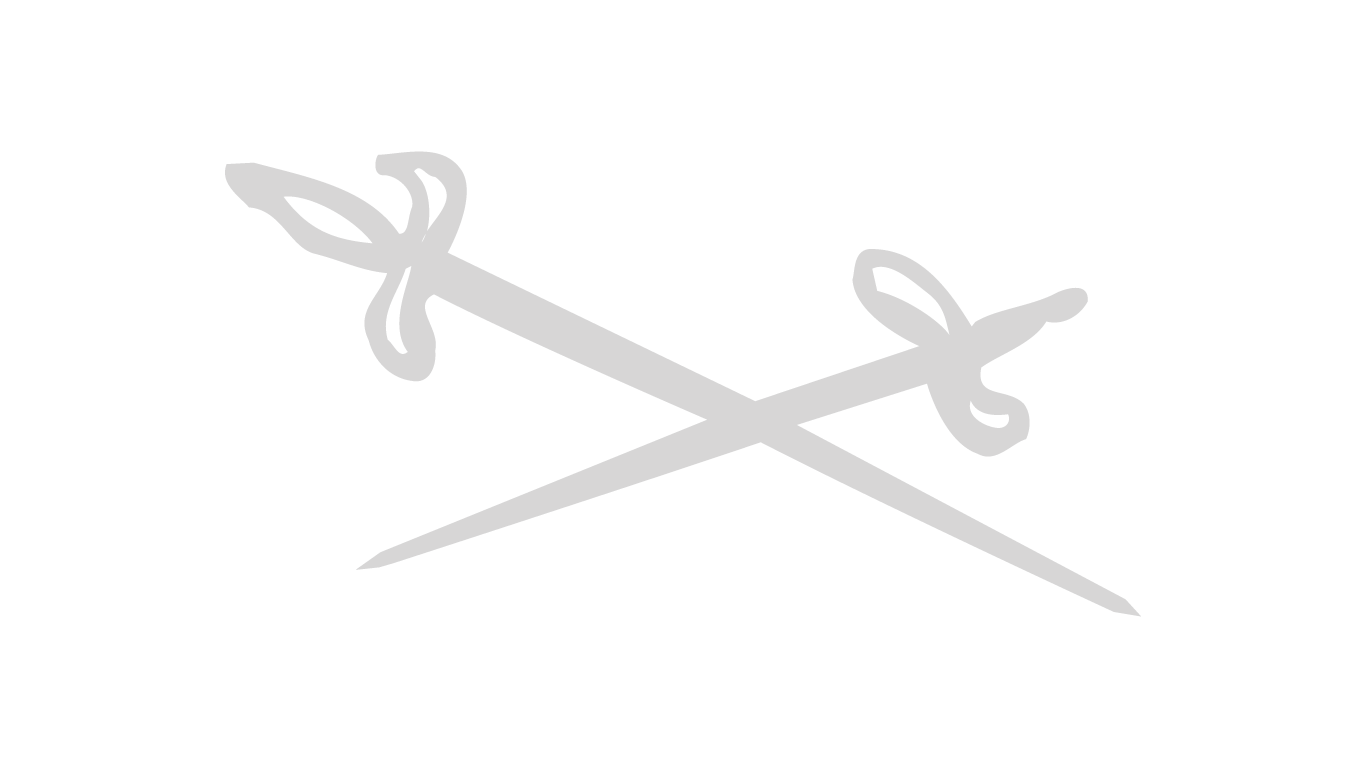 When you join the 1869 Club, proceeds are supporting Kappa Sigma and our undergraduate brothers!
With every shipment, members of the 1869 Club provide support to Kappa Sigma Fraternity's programs and initiatives:  Champion Quest (Recruitment), Brothers in Action (Membership for Life) and A Greater Cause (Volunteerism).  Your involvement will help develop our future leaders and build upon the continuing success of Kappa Sigma Fraternity, A Brotherhood Like No Other.
Apply to join the 1869 Club and support Kappa Sigma while enjoying world-class wines from Napa Valley.
Hear About
12th Gate
A fine wine collection to compliment a great Fraternity. Well aged and timeless.
Mitchell B. Wilson – Executive Director
Kappa Sigma Fraternity
We all have such fond memories of fellowship in Kappa Sigma. What a great way to make more of those memories. Cheers to a Brotherhood like no other!
Justin A. Hansen – Worthy Grand Master
Kappa Sigma Fraternity
"I am honored to make these wines for the Kappa Sigma brotherhood and cannot wait to share them with you."
Brandon R. Chaney – Proprietor & CEO
Fairwinds Estate Winery & 12th Gate Napa Valley
Experience the benefits and lifestyle!
Two shipments of six bottles per year (minimum to retain 1869 Club seniority)
Wine received in a keepsake vintage fire-branded wooden crate
Exclusive access to limited releases and library wines
Exclusive access to Private Member Store to replenish your cellar and send wine and merchandise to friends and family at your convenience
Free wine tasting experiences for you and 5 guests at Fairwinds in Napa Valley
Special access to Kappa Sigma only events and parties
Your name honored on the Kappa Sigma 1869 Club Founders Member Memorial at the winery
Fairwinds Estate wines offered at 15% off on Private Member Store